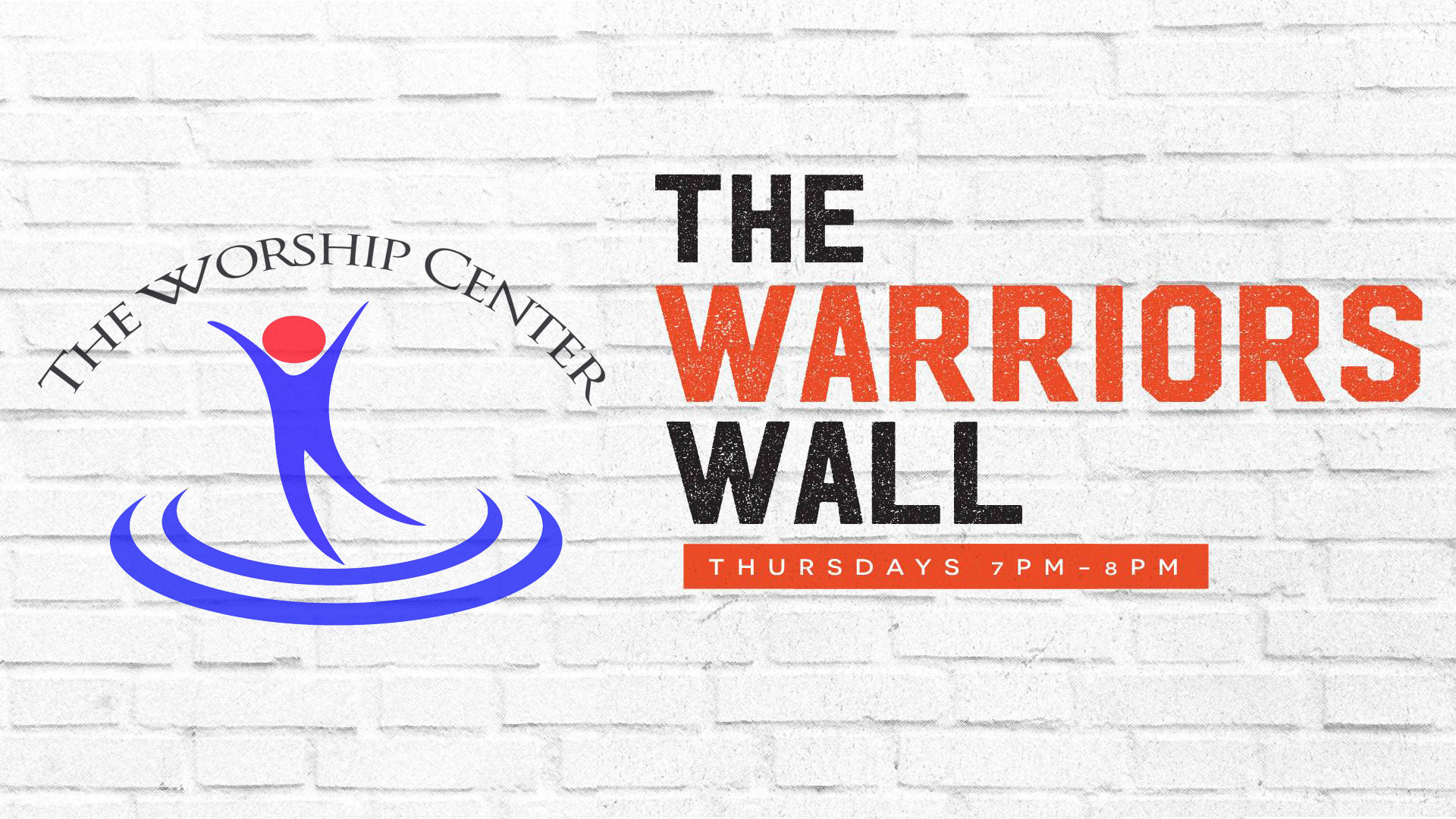 The Warriors Wall Prayer Call
To Join our prayer hotline:
Dial 617-793-8998 – you will automatically be joined to the line.
Backup number for T-Mobile and Metro: 716-293-9623, access code 617-793-8998#
General Prayer Line Etiquette
Participants should be encouraged to call in a few minutes early so that everyone will be on the line at the planned starting time.

They should also be given an email contact to use if they are having trouble connecting during the call.

Participants should mute their phones when they're not actively speaking and keep background noise and interruptions such as pets, children and household appliances to a minimum when they do speak.

It's extremely helpful if participants state their name every time they begin talking or praying.

First time speaking, please state location

Participants should not announce themselves if joining the call after the designated start time.

If at all possible, please remain on the line for the entire call.

Finally,  prayer requests may be submitted at any time to Prayer@WorshipCentered.Org
Privacy Guidelines

The Worship Center asks that, before you submit prayer requests, especially when identifying individuals with health conditions, you obtain their consent. In posting prayer requests, The Worship Center assumes that individuals identified in the requests have granted their consent to make their health conditions known to the public. Thank you for your cooperation.

Please obtain the permission of anyone for whom you submit prayer requests, especially when the need involves medical or other highly personal matters.

Don't assume that even someone in your immediate family wishes to be included in the prayer line without permission. With the best intentions, you might be violating the legal and ethical rights of your own spouse, sibling, parent or adult child if you reveal to anyone that he or she has cancer, heart disease, traumatic injury or any other medical condition. Remember also that other personal situations such as marital problems and parenting struggles are private unless the person suffering them grants permission to be on the prayer line.

When posting prayer requests for yourself, please take care not to violate someone else's privacy. For instance, you may be willing to let the community know about a marital issue, but your spouse may wish to keep it private.

If you do not have permission, please do not use names, even the first names. For instance, you could say instead, "Please pray for someone dear to me that has been diagnosed with breast cancer." (But be prepare for your concerned friends to ask questions!).