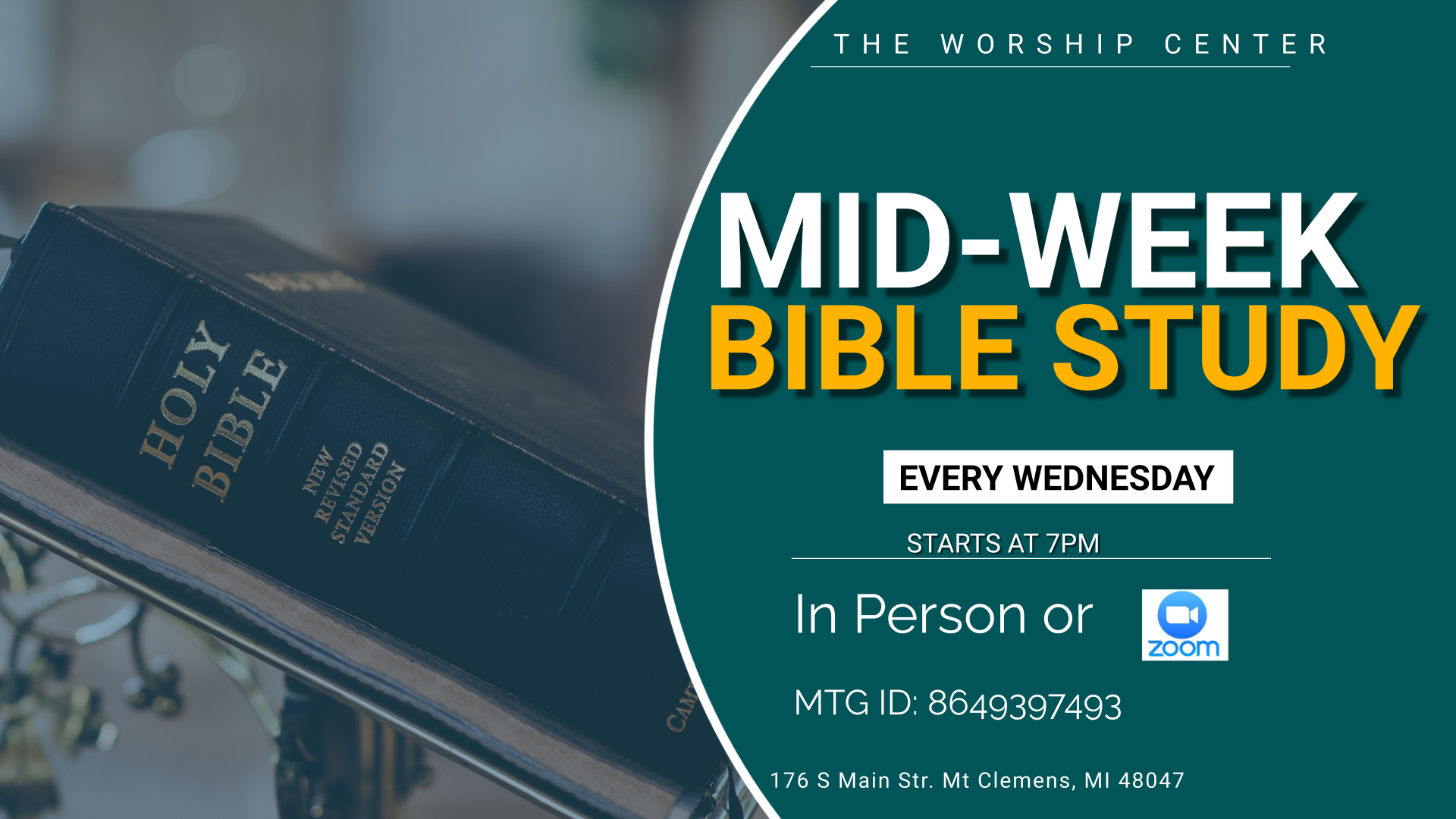 School of Ministry Bible Study
School of Ministry (Online & In-Person)
Zoom Info For Online School of Ministry
This will be an interactive conference call. If using wifi, when you are connected to the conference call, you will see the teacher. Whether you are on wifi, or direct dial, You, personally, will not be on camera. You will be able to ask questions, make comments, etc, as if you were in the room.
NOTE: The associated app is free, and there is no need to create an account.
Meeting ID: 864 9398 7493
No passcode needed, but you will have to wait to be added in by the host (it should not take too long).
If you're already familiar with Zoom the easiest way to connect to Kids Church is by following this link
which will take you straight to our room: https://us02web.zoom.us/j/86493987493?
If you don't have Zoom installed, it will prompt you to download and install the app for your platform.
If you prefer to connect manually
If you do not already have it, Download the Zoom app from your app store or Zoom.us.
Open the app
Click the blue "Join" button
In Meeting ID enter: 864 9398 7493
Enter your name and hit "Join"